Reviews
There's something about reviewing products and processes that I really enjoy. I think it's mostly to do with my thirst for knowledge and understanding. Some of you may know that I have a science degree (Environmental Science) and a Masters degree (Science and Technology Policy) both of which I really enjoyed. But I always felt there was something missing from my academic studies, and that was practical application.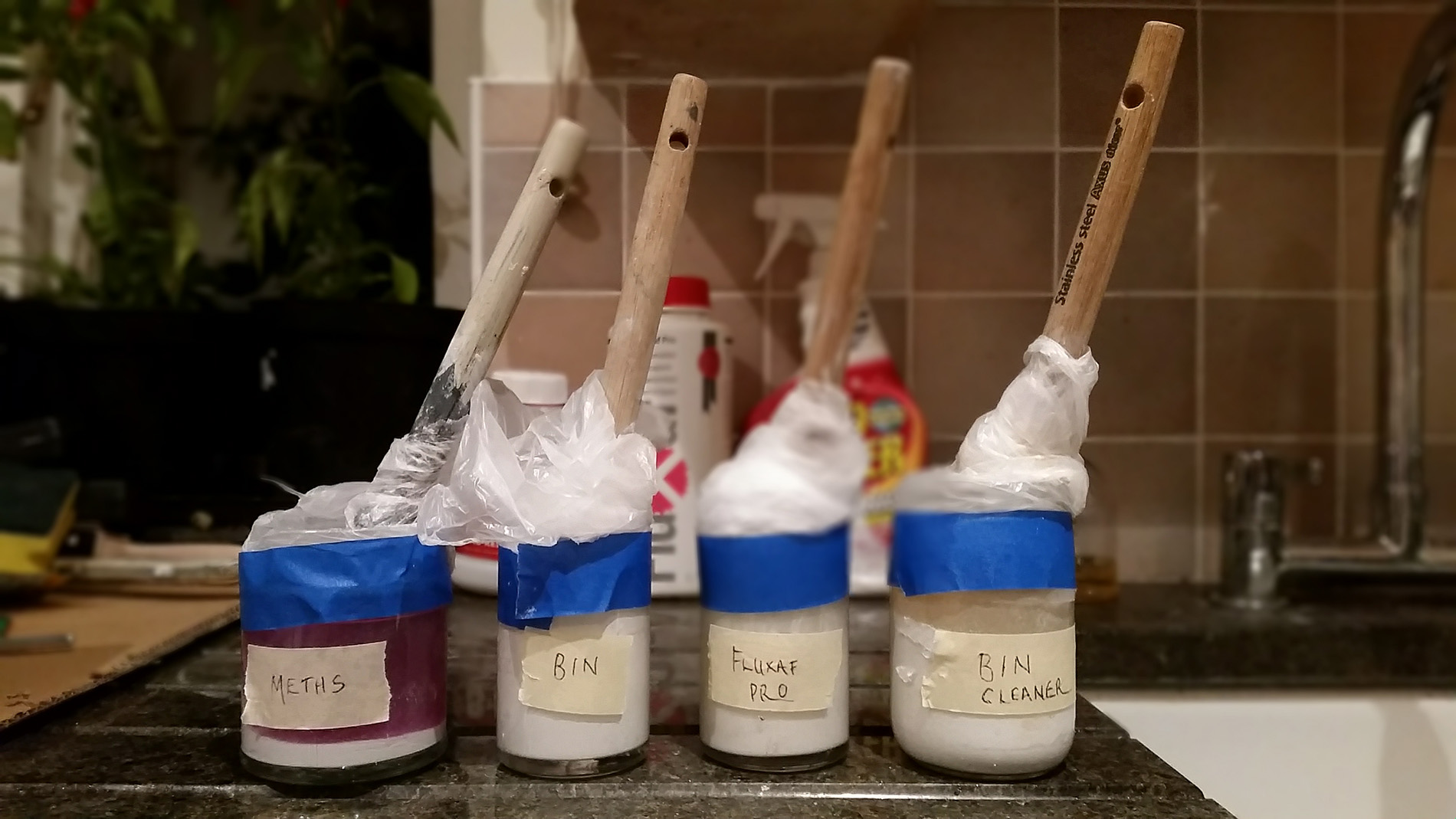 After academia I worked in local government and in the charity sector. Some of this work allowed me to apply my academic knowledge, and more importantly, my academic mental processes. When I was helping to renovate an historic farmhouse, I discovered I really enjoyed painting and decorating; it allowed me to express my yearning for precision. I contacted a few dozen local decorators and one, Lee Shaw, took me on as a very enthusiastic trainee. Ever since then, I've constantly wanted to learn more about what has become my trade. I've wanted to understand how products worked. I've wanted to improve every process I undertake to get a job done.
The reason I've written this brief introduction to a 'review' page is to clarify why I review products, and also processes. I've always been doing it. I can't help it. I'd go mad with boredom if I didn't. Now I've been decorating professionally for less than 15 years, and I know many, many of my colleagues have been doing so for far longer. Many of them have some of the highest qualifications in decorating that you can get. Some of them come from a long line of decorators, usually fathers and grandfathers (although now, with the very welcome growth in the number of female tradespeople, hopefully mothers and grandmothers will be passing down their trade skills).
So what makes me think I'm qualified to professionally review, given my comparative lack of experience compared to many colleagues with three to four decades of experience? Well, to be honest I didn't, until I hesitantly posted a few opinions in decorating forums and chat spaces. I was then invited to join a review website. And the reviews I posted there were very favourably received by my peers. Why? I've been asking myself that for months, and I think it's because:
I take a very methodical, almost scientific approach to analysing what I think about a product or process. I am always reluctant to post a review, because I know that I could perform barrages of more tests with it and on it. But you have to stop somewhere!

I have enough experience (over a decade) of professional decorating to make me realise how much I know, and (maybe more importantly) how much I don't know. The latter is important because there is nothing worse than arrogance when reviewing a product. Which leads on to...

I am open-mindedly skeptical. No, this is not a contradiction, it's part of my scientific and science analysing background. When I try a product, I am open-minded that it may work, but I'm also open-minded that it may not work. So if a manufacturer claims a particular property or application of a product, I'll be open-minded that it may be true, but open-minded that it may not be true - the latter, of course, being skepticism.

I never, never post a positive review simply because I've been given a product for free, or if I have a good working relationship with a particular company. If I think a product is crap, or fails to perform how I think it should, I will say so. At this point I must say that there have been times when I have tested a product and found it to be wanting, and through loyalty or friendship to a supplier or manufacturer I have responded directly to them, and not posted a review. I set great store by integrity and honesty, but also loyalty. I will never, ever say anything about a product which I believe to be untrue. Nor will I just promote a product. I will review, I will analyse. I will constructively criticise - always.
I think that's enough waffle. Here's the beginning of a list of reviews I've done. I will be doing far more. If only someone could pay me to review instead of decorating, there'd be hundreds of reviews here! But to be honest it's only really by testing some of the products and processes in a professional environment (with professional experience) that you can really understand how they perform. (Just click on the product text - links will open in a new window or tab.)
PLEASE NOTE - MANY OF THESE REVIEWS ARE NOT 'LIVE' ON THE PRODUCT REVIEWSITE DUE TO SITE REBUILDING. SORRY!
Although not specifically reviews, here are some links to blogs which feature particular products in practical applications:
If you are a product manufacturer or supplier and would like products reviewed, please get in touch via my Contact Page.